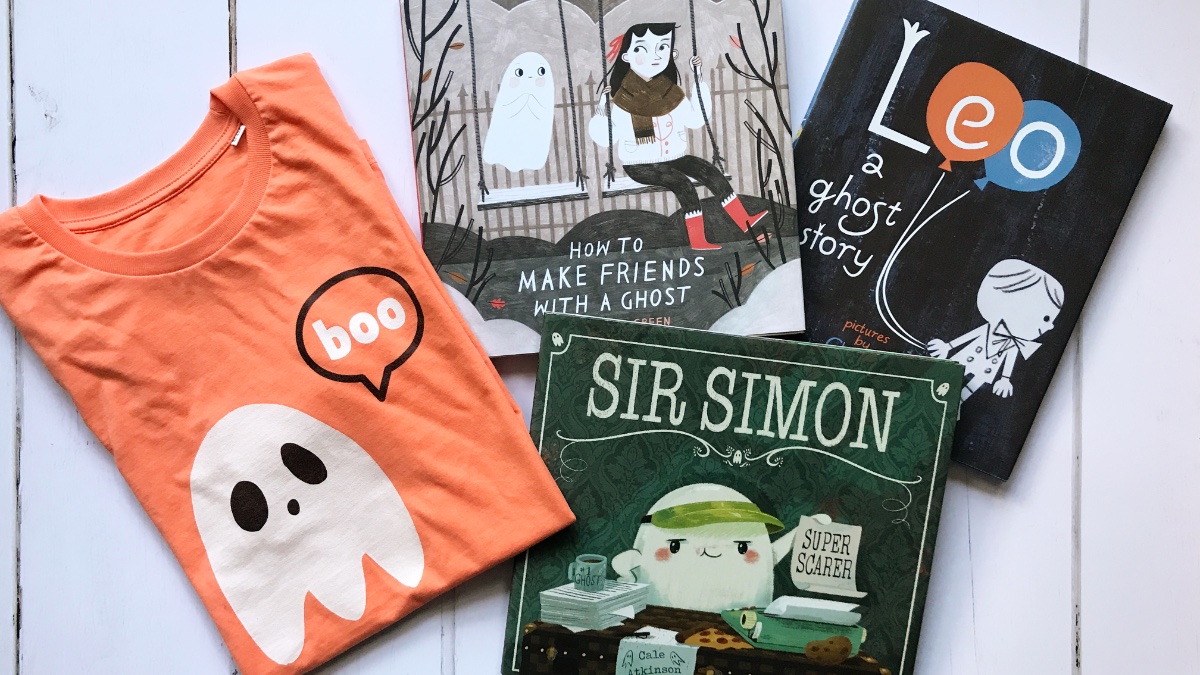 As you can probably tell from the fact we recently launched a new T-shirt and hoodie design featuring a little ghost, our kids love ghosts a lot. And they love reading books about ghosts. So with Halloween just around the corner, and in honour of our new design, I thought I would share our top three children's picture books about ghosts.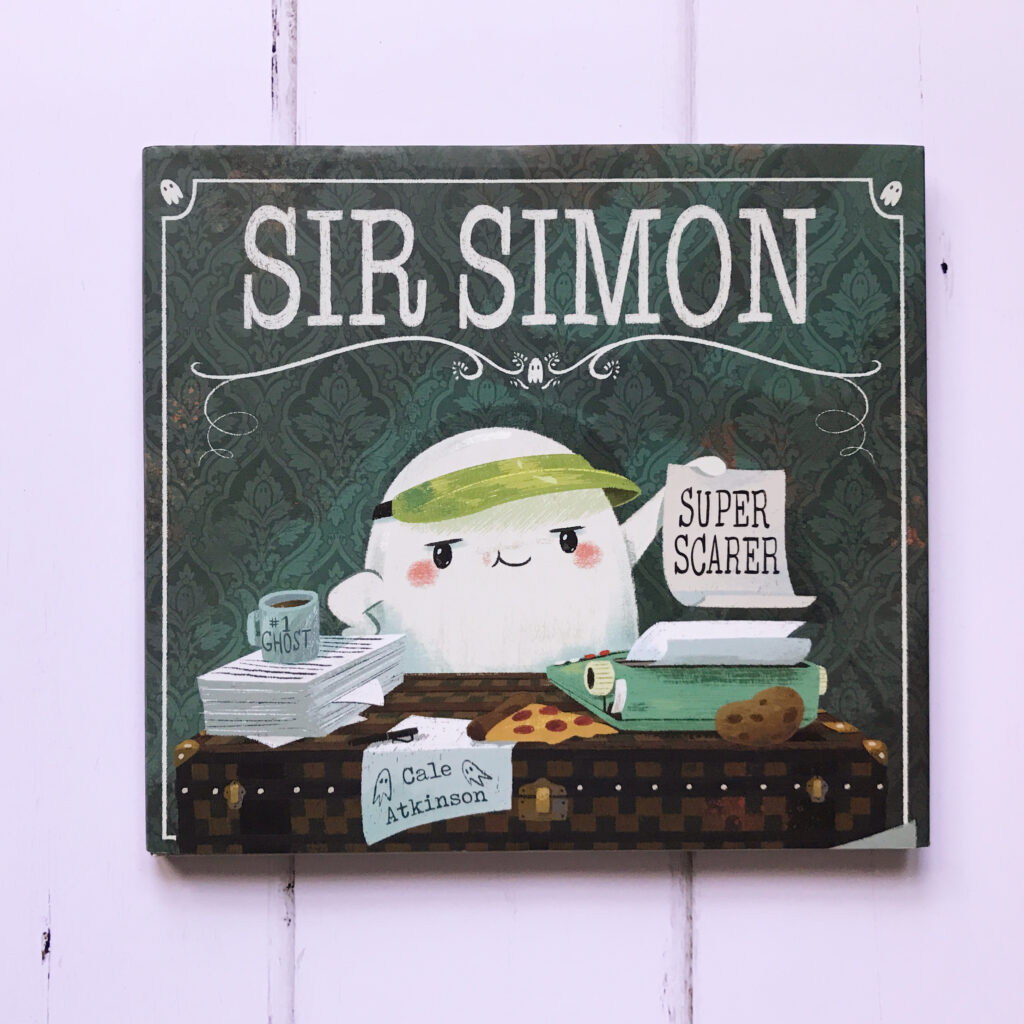 by Cale Atkinson
This book is a firm favourite in our house, and features a super cute ghost called Simon ("just like daddy", to my boys' pleasure). Sir Simon moves in to a house where he has to do lots of ghost chores, which he doesn't enjoy because he'd much rather have time for his hobbies, like embroidery and learning French. But when a boy and his grandmother move in to the house, he tricks the boy in to doing his chores for him. It all backfires a little bit, and in the end they become friends. The illustrations are really lovely too. A great story for Halloween that's not too scary, all about friendship.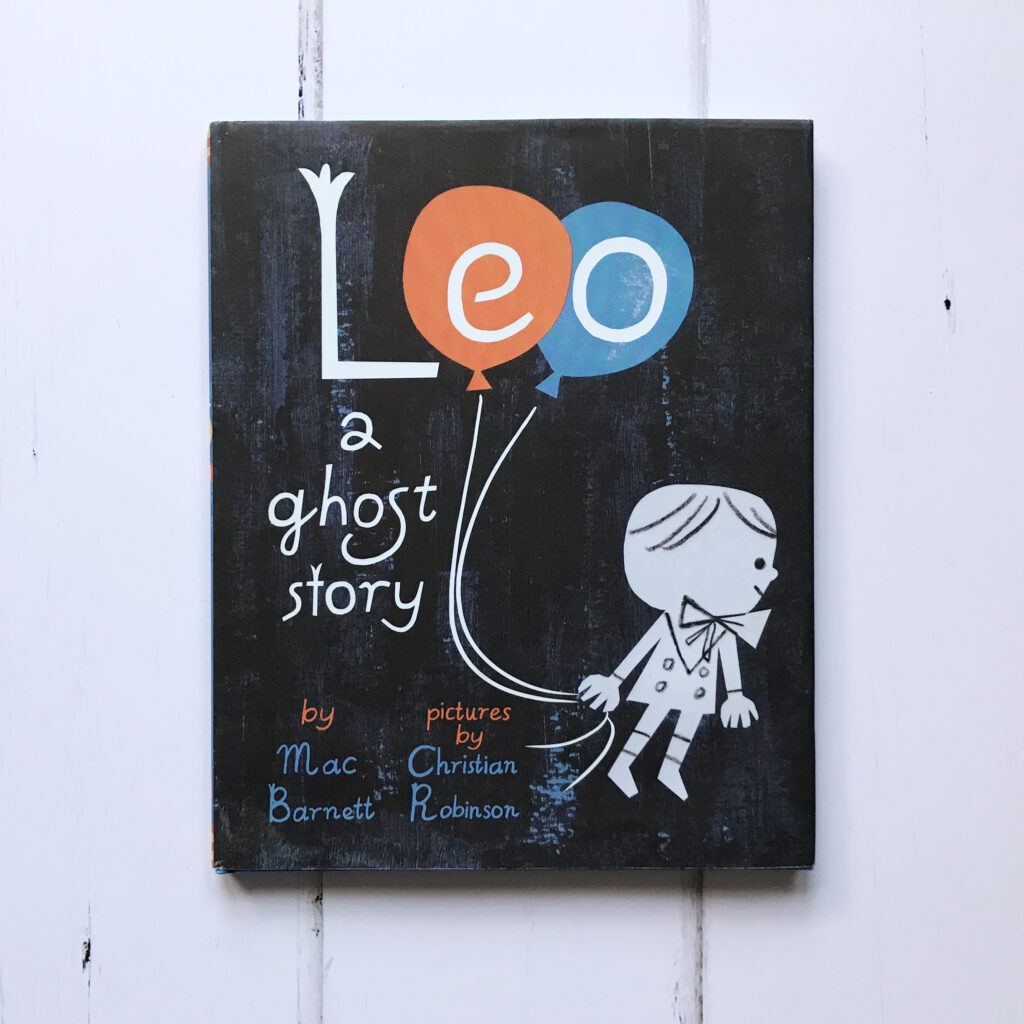 by Mac Barnett & Christian Robinson
Leo is a little ghost who wants nothing more than to be friends with the family who move in to his house, but his efforts to welcome them are misunderstood and he ends up deciding to move out and see the world. He meets Jane, a kid with a big imagination, who seems to be able to see him and they make friends. Until Leo realised that Jane actually thinks he is her imaginary friend, and he is worried she will be scared away when she learns the truth about him. But it all ends well. Another charming ghost story about friendship.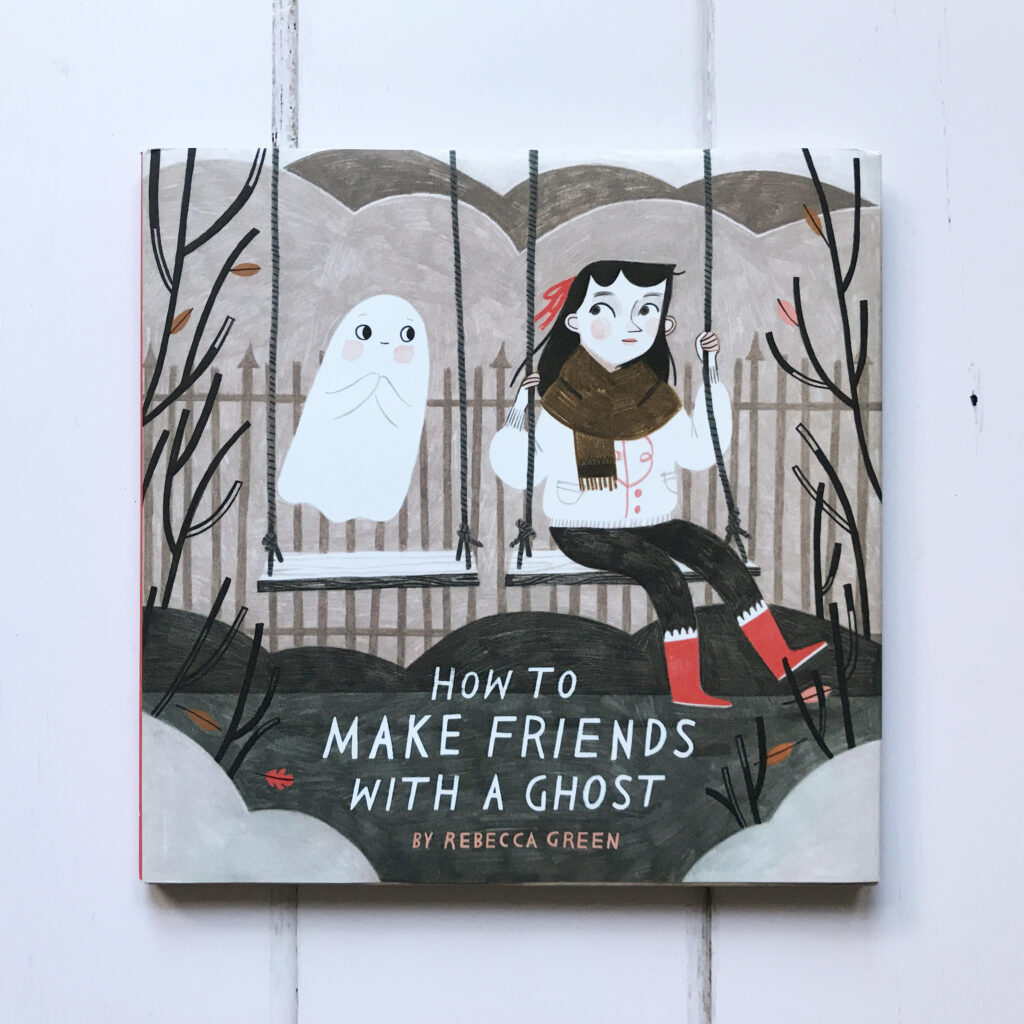 How to Make Friends with a Ghost
by Rebecca Green
Finally, this last book is written like a manual, in three parts: ghost basics, ghost care, and growing together. This book features everything you need to know about caring for your ghost, including bath time and bed time. It's a little bitter sweet towards the end, as the little girl in the book grows old and eventually dies. It's not explicitly mentioned, but the story ends with the little ghosts instead of one and talks about being friends forever, even after the end. Given the subject matter, it's maybe better for slightly older children, but it's absolutely beautifully written and the illustrations are gorgeous.
---
Please note that all the links to books in the post are Amazon Affiliate links. This means that should you you buy anything via these links, we receive a small percentage – at no extra cost to you – which helps to keep our small business running. Thank you.