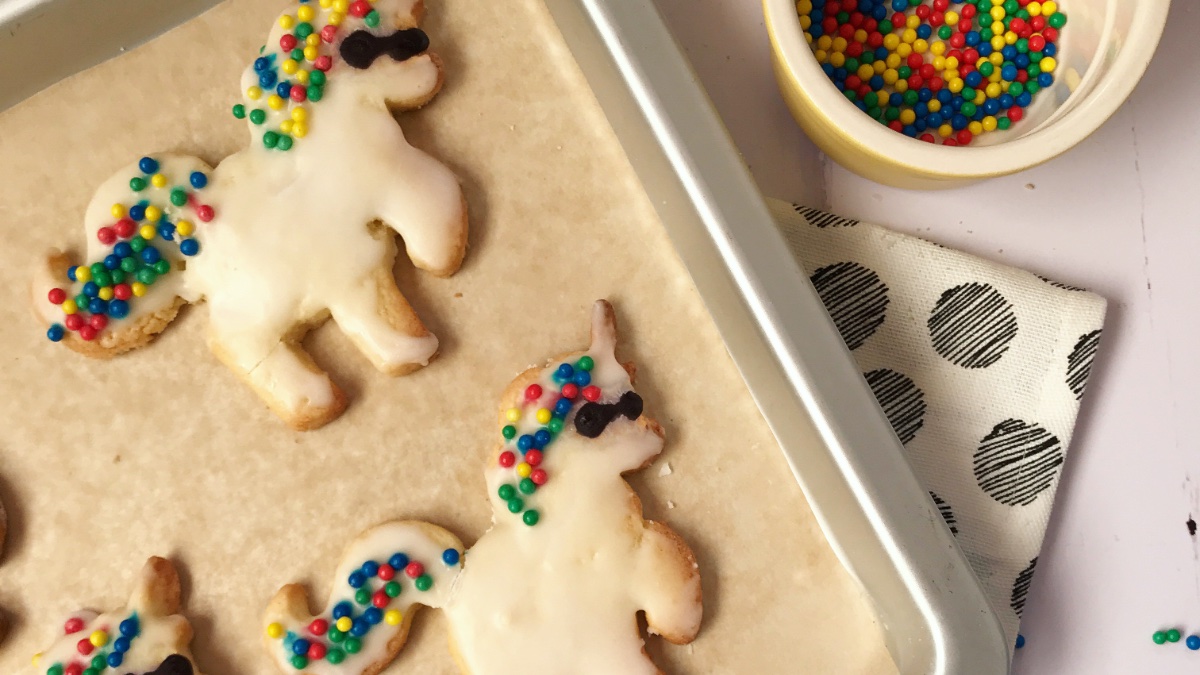 With our last order dates for Christmas behind us, I have been able to take a bit of a breather and enjoy some Christmas activities with my kids. We've been doing a lot of baking, and we decided to recreate our signature unicorn as delicious butter cookies. Needless to say, they didn't last long but I managed to get in some photos – and I didn't even need to twist my son's arm to help me with the photoshoot!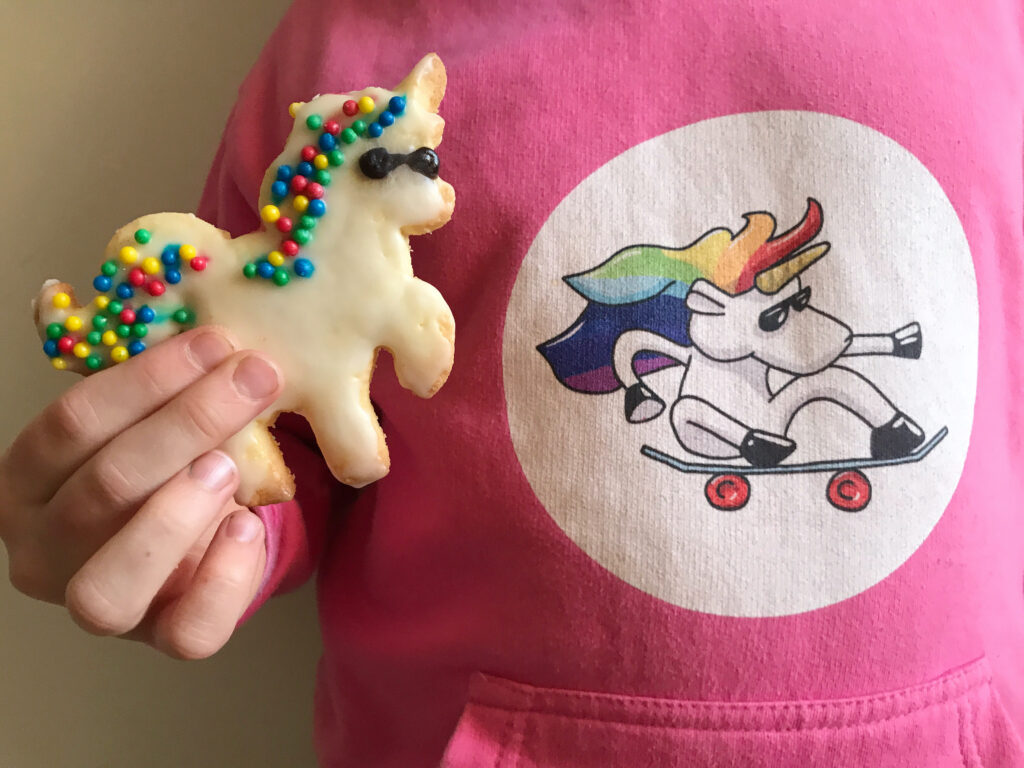 Here's how to bake your very own unicorn cookies (or any other shapes you desire)
Ingredients
150g soft, unsalted butter
120g icing sugar + extra to decorate
1 teaspoon vanilla essence
1 egg, whisked
80g ground almonds
240g plain flour (+ 1/2 tsp xanthan gum if using gluten free flour)
spinkles for decorating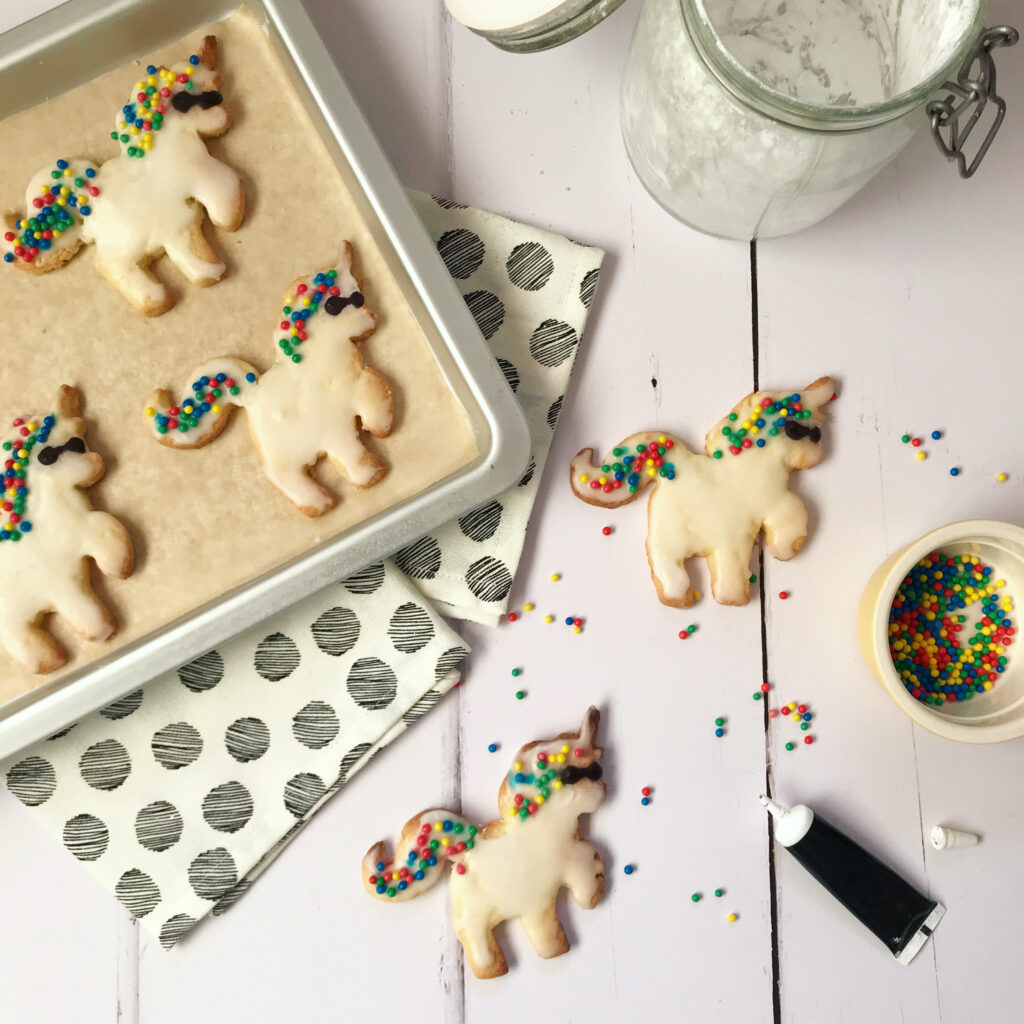 Directions
Beat together the butter, sugar, vanilla and egg until creamy.
Mix in the ground almonds, flour and xanthan gum (if using), and knead together in to a dough. Don't worry if the dough seems a little too wet, it will firm up during resting time.
Wrap the dough in cling film or an eco friendly alternative and put it in the fridge to rest for around 2 hours.
When the dough is ready, pre heat your oven to 200 C (fan oven 180 C).
Roll the dough out, about 0.5 cm thick.
Cut out shapes with cookie cutters, and place them on a baking tray lined with baking paper. Don't place them too close together, as they will expand a little when they bake. We filled two and a half trays.
Bake for 6-8 minutes, depending on your oven.
Leave the cookies to cool before you decorate them.
To decorate, mix icing sugar with a little water until you have a spreadable consistency. Brush each cookie with some of the icing and add sprinkles whilst still wet. We also used a tube of black icing to add sunglasses to our unicorn.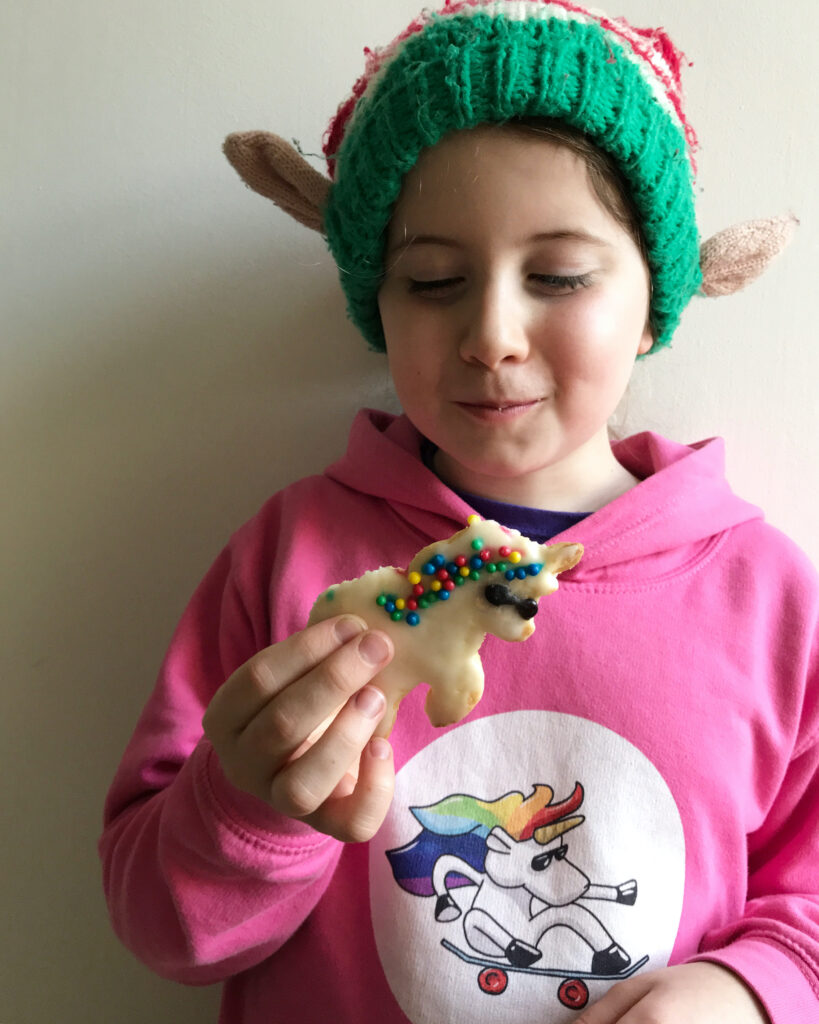 The hoodie from the photos is available in our online shop!