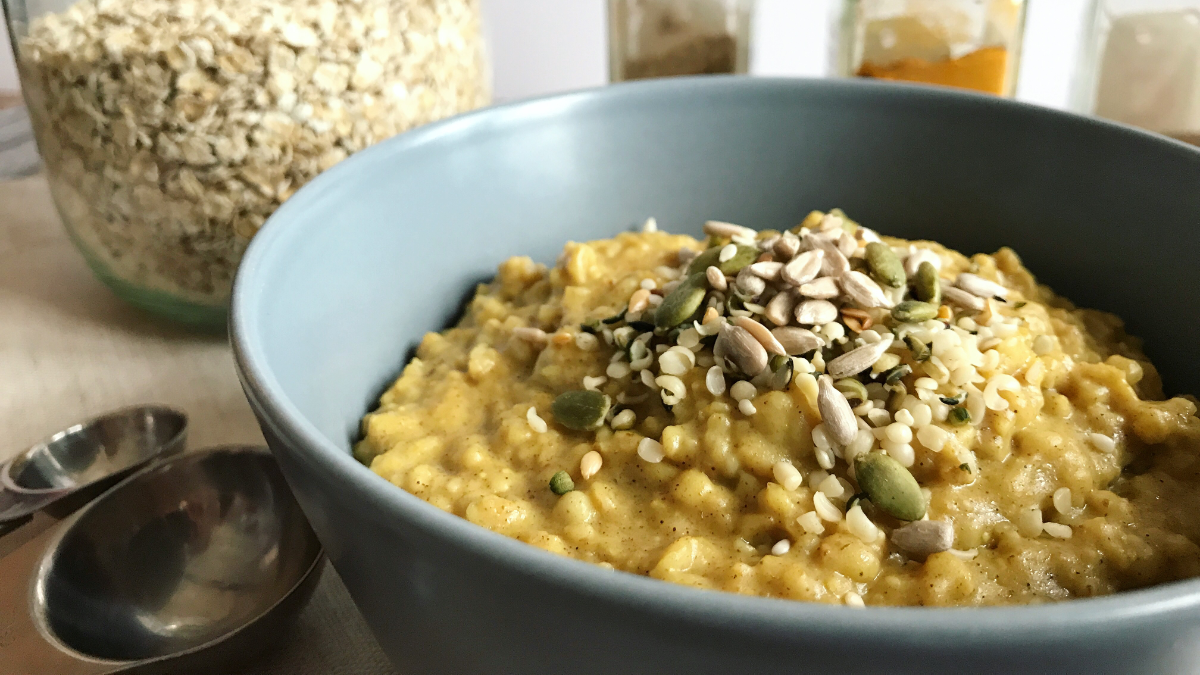 Happy World Porridge Day! It's no secret we love porridge a lot, it features on one our best selling designs. So we thought today was the perfect opportunity to share one of our favourite porridge recipes.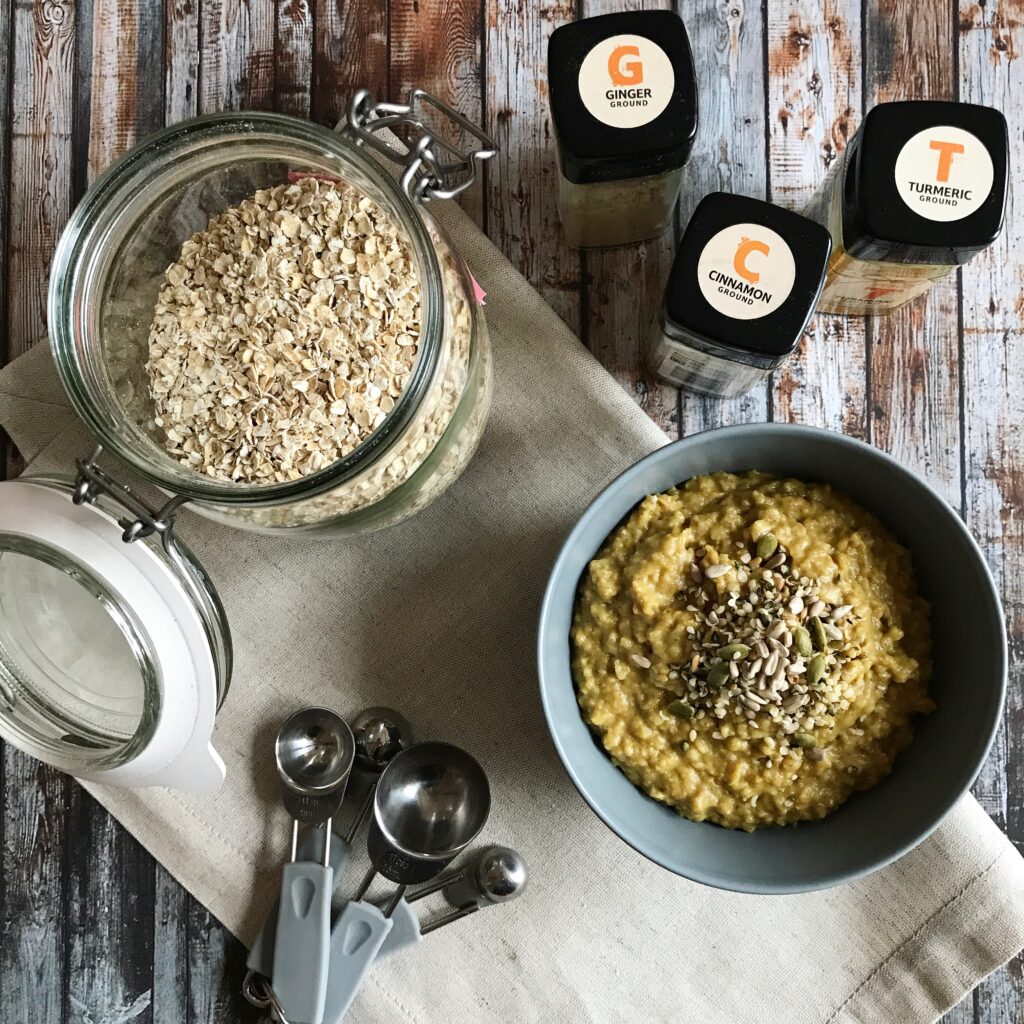 Ingredients
50g porridge oats
150ml water
100ml oat milk
1 tsp coconut oil
1/2 tsp ground cinnamon
1/2 tsp ground turmeric
1/4 tsp ground ginger
a dash of maple syrup
mixed seeds to garnish (optional)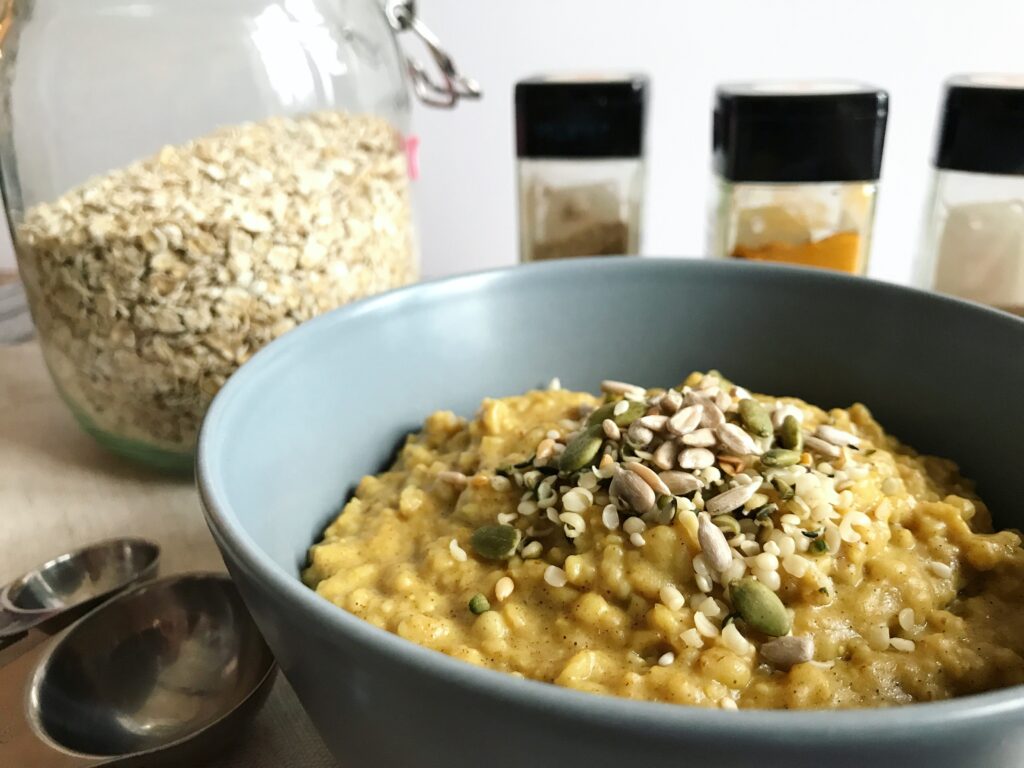 Directions
Mix the oats with 150ml boiling water in a pan, and leave to soak for 5 minutes.
Stir in the oat milk, coconut oil, spices and maple syrup, and cook over a medium heat for around 5-10 minutes, stirring constantly (spurtle optional), until it reaches a thick, creamy consistency.
Transfer to a bowl. The porridge will continue to thicken as it stands and cools. If it seems too thick, you can stir in another dash of oat milk to loosen it up.
Optionally, sprinkle some mixed seeds on top to serve. They're great for some added texture and a wee fibre boost, but you can leave them off if you're not a fan of seeds on your porridge.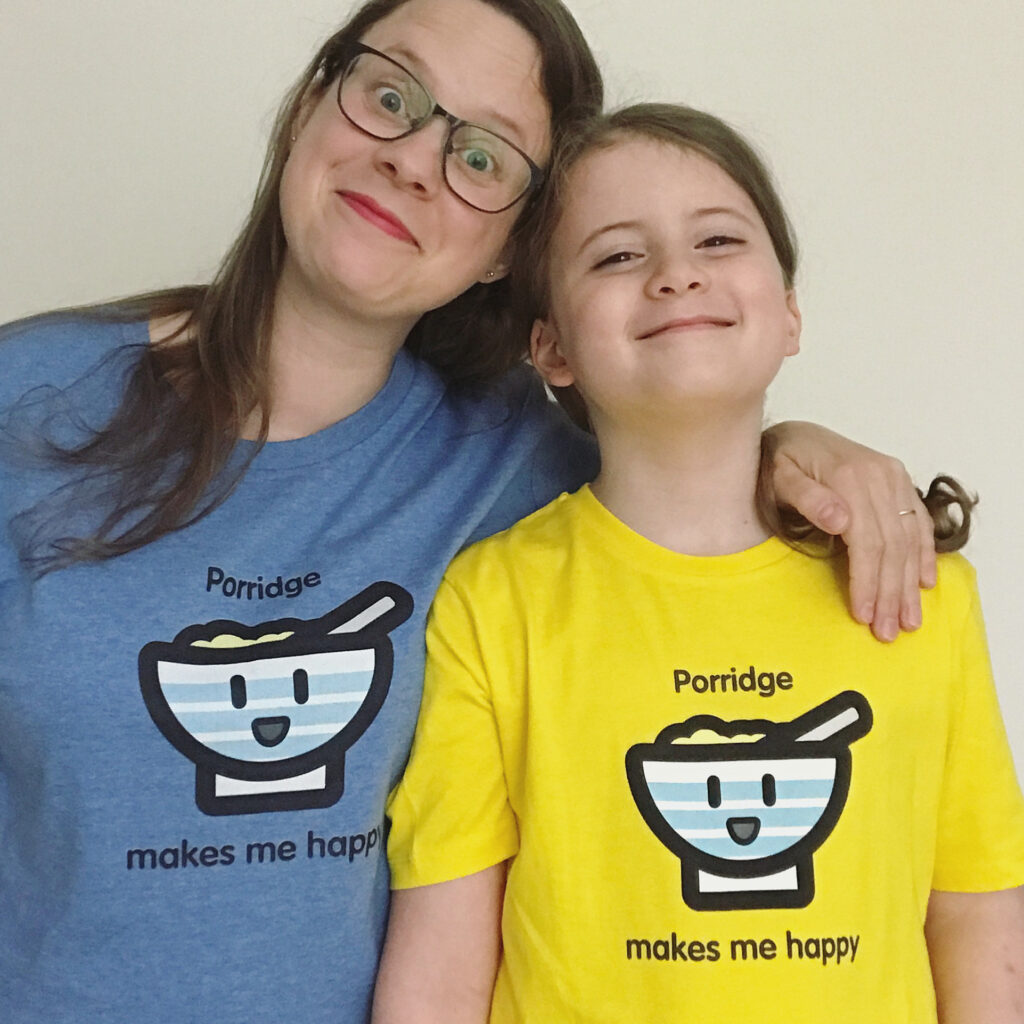 Our Happy Porridge T-shirts are available in kids sizes age 3+ all the way up to teen & adult sizes, and the design is also available as a kids hoodie. Each order comes with a free printable Happy Porridge colouring sheet to download.
If you purchase one of our T-shirts or hoodies, we'd love you to share some photos so please feel free to tag us in on Instagram or Facebook.